Frequently Asked Questions
Here are links to some of the most frequently asked questions. This information will answer a lot of questions that you may have.
---
Section 1: General Volunteer Questions
---
Here is a list of the most of our frequently asked questions. This information will answer a lot of questions that you may have.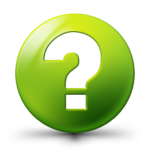 When are payments due?
When are the fees due? Please click here to see due dates on our terms and conditions page.
What is your refunds, changes, and cancellations policy?
We know that family, personal, academic or other circumstances sometimes make it difficult for you to travel at the time you had planned. Click here to read our refunds, changes, and cancellations policy
Which countries do most of your volunteers come from?
Most of our volunteers come from the United States, United Kingdom, and Canada. We've had volunteers from Spain and other countries. However, we accept volunteers from all countries in the world.
Are there discounts for groups?
Yes. Group discounts are available. Please contact us for specific details and let us know the size of your group.
Why Pay to Volunteer?
We realize the sacrifice that volunteers make to go and serve abroad. At change volunteers, we don't ask volunteers to pay for the privilege of volunteering itself. The associated costs go to cover the expenses associated with the volunteer's trip which the poor communities themselves couldn't pay. Costs pay for your training, food, housing, supervision, transportation, etc.
Tell me more about the Change Volunteers?
Change Volunteers was founded by Dr. Kenneth Acha (a U.S. medical doctor) to help provide volunteers with safe, low cost volunteer opportunities. Dr. Acha realized that many volunteers who go to serve have great and amazing hearts but often end up hurting the poor and themselves because they were not properly trained and mentored. With tremendous experience in poverty alleviation and experience living in Africa for over 20 years, he decided to form Change Volunteers. Dr. Acha is also the president of Shaping Destiny, an organization that cares for orphans in Cameroon Africa.
Do I have to be from the United States to volunteer?
No. Volunteers from allover the world can volunteer with Change Volunteers
Is there a discount available if I volunteer with someone else?
Yes. Please contact  to discuss this.
Are program costs subject to change?
Yes. Program costs are reviewed frequently to make sure that volunteers are getting the cheapest possible deals. If there are any changes, it will affect only those volunteers who haven't applied and paid their registration fee.
Do you provide any financial support?
No. At this time, we are unable to provide financial assistance. We do everything to keep our costs low to encourage volunteers. We also provide fundraising assistance to all our volunteers. Ask us for this fundraising help if you need it.
Are the volunteer costs tax-deductible?
Yes and No. If you pay directly to Change Volunteers, they are not tax-deductible. If you want them to be tax-deductible, contact us. Change volunteers mainly coordinates trips for our tax-exempt partners.  In the end, the work you will do will be tax-exempt work because our field partners with whom you will volunteer are all tax-exempt. Giving directly to a tax-exempt partner may allow your donations to be tax-exempt. Talk with a trip coordinator about this possibility.
Do I need travel insurance?
Yes – travel insurance is mandatory. Some of our programs include insurance in the program fees.
Is travel insurance included in the volunteer costs?
Some of our program fees include travel insurance. Talk to a trip coordinator if you are not sure.
Do I need Vaccinations before travel?
Yes. Yellow fever is the only vaccine that is mandatory. We recommend that you talk to you primary care doctor about your travel and he will administer any needed vaccinations. You may also check the CDC website to get an idea of what you may need. However,  the final decision of which vaccine you should take should be made by your doctor who knows your health situation. http://wwwnc.cdc.gov/travel/page/vaccinations.htm
Who organizes my flights?
You do. And this is not difficult at all. We would love to help.
I applied for one of your programs more than 48 hours ago. I haven't heard back from you. What should I do?
If you do not year back from us in 48 hours or if you have further questions regarding your application, call or email us.
Why volunteer with Change Volunteers?
Change Volunteers was formed to provide a trusted, affordable, flexible, safe, and life-changing alternative to the numerous volunteer placement organizations that charge exorbitant fees and yet run programs that make it easy for volunteers to hurt the poor and themselves. We provide a great training program for long-term volunteers to prepare volunteers to serve well. Yet, our costs are still lower than many other organizations that don't provide training.
How do I volunteer with Change Volunteers?
Please check the application process and proceed to fill out the application form.
Can we volunteer as a group?
Yes! We encourage group volunteering and can handle groups as large as 50 people. Please contact us with details about your group to receive group discounts.
Can I volunteer with a spouse, partner, or friend(s)?
Yes!
Can people under 18 years old volunteer?
Yes! However, some restrictions apply and the permission of a parent or guardian is required. Please contact us to discuss this.
Do I need specific skills or qualifications to volunteer?
No. However, it depends on the volunteer position you are interested in. Please see the volunteer position description for the best answer to this question. In general, you need to be able to speak English and do what the volunteer position description says. Again, please see each program requirements for details.
Can I donate money through Change Volunteers?
To donate to an orphanage or poverty alleviation program on the ground, we recommend giving to isponsorachild.com
Will I be working with other volunteers?
This is possible but not guaranteed because we match volunteers with many different partners depending on the volunteer's gifts, skills, preferences and the needs of our partners on the ground. We want to have a great fit between the volunteer and the team we put them on. However,  the chances are very high that during the orientation phase you would meet with several other volunteers. Many peace corp volunteers work in the area and you will be able to connect with them as well.
How far in advance should I apply and register?
We highly recommend that you apply as soon as you can.
Will Change Volunteers provide a reference or act as a referee for me once I finish volunteering?
Yes, we would be honored to.
What is the housing and meals like?
These vary depending on your volunteer assignment. Please check the position description page to answer this question. If you are not satisfied, please send us an email or call us.
Do I need to be able to speak the local language?
No, the only language you need to know is English.
Can Change Volunteers help with fundraising?
Yes!  We have a lot of help in this area but only provide it upon request. It's completely free of charge.
Can I take time out from volunteering to go sightseeing?
Yes! During the volunteer's time off or days off, he or she may go sightseeing after appropriate safety precautions taken and the team leader consulted Please make proper arrangements with your team leader and secure their permission. They would probably send someone to escort you. The volunteer is responsible for the cost of the trip (both theirs and the cost incurred by their local escort).
---
Section 2: Cameroon Volunteer Questions
---
Do I need training to volunteer?
Our short-term volunteers do not require any training. Our long term volunteers however, require training which is provided.
Do you provide transfers to and from local airport?
Yes.
Which airport should I choose?
Douala International airport (DLA).
Do you provide orientation on arrival?
Yes.
Do teaching volunteers need to certified?
No. You don't have to be a teacher to teach. Your highest level of education will determine what level you can teach.
Should teaching volunteers bring any teaching materials?
Not required. But if you like to bring materials, that is welcomed.
Will there be a language problem? Is English-only OK, even in rural areas?
Yes. English is enough.
Where is the nearest Internet access for volunteers?
About 45 minutes away depending on your placement location.
Can volunteers bring mobile phone from home? How can they make phone calls home?
Yes, if your phone can use an international simcard, that is a great option. Ask your local phone company. Otherwise, there are telephone booths nearby that you can make calls home for a minimal cost. You can also buy a cell phone in-country for about $30 and then pay for your cell phone usage.
What medical facilities are nearby for volunteers?
This depends on the site where you are placed. Many sites will be within one hour from a hospital. One of them is literally 5 minutes from a hospital.
Can volunteers buy prescription medicines? Like for diabetes?
Yes, but we encourage all volunteers who are on medications to carry enough medicines with them for the period of the volunteer program.
Does any one in your Organization speak English?
Most of our employees speak good English.
Do you have other volunteers on-site during the year, or would I be the only volunteer?
Our team travels with several volunteers. Volunteers will meet each other in the country. After that, they will be placed with their respective teams.
Is the area safe?
We have not had any trouble with safety. Cameroon is a very peaceful country. However, we take ample precaution to ensure safety.
Is there a travel guide to Cameroon that you can recommend that I buy?
Yes, the Brad Travel Guide to Cameroon is recommended. Click here to view it on Amazon.
Are meals included, how many?
The living expenses covers three meals too.
Is accommodation provided?
Yes, the volunteer's living expenses cover accommodation.
Do I need a visa to travel to Cameroon?
Yes. We will guide you with the visa application process once you have been admitted.
---
Section 3: Questions Adoptive Families Frequently Ask
---
What kind of visa do I need to get?
You need to get a tourist visa because you are going for a short amount of time. If you plan to live for 3 months and up, then an invitation letter is needed for you to apply for a visitor's visa.
What address should I used on my visa application?
Wumboh Quarter, near the sub-divisional hospital.
Batibo town
Batibo Subdivision
Momo Division
North West Region
Cameroon
Contact Person: Jackie Akwa. Telephone Number is +237-78179881
Do I need to buy a one way or two way ticket?
You need to buy a two way ticket. People who are not citizens of a foreign country they are traveling to are required to have a two way ticket. This two way ticket may be extended through your airlines. Additional fees apply. Please check with your travel company!
Do I need to buy a ticket before applying for the visa?
Yes and No. If you are running short of time (say you have less than 5 weeks till travel date), then yes, you should buy your plane ticket before applying for a visa. If not, you shouldn't. In that case you will need to go to a website like Expedia and enter your travel dates and return date (see below) and print out an itinerary without paying for the ticket yet. You can send that to the embassy instead and it would be accepted.
Can people donate money for me through Shaping Destiny so that it will be tax-exempt and go towards my trip?
Yes. To do they can mail a check written to Shaping Destiny with your name written at the bottom of the check. The check  should be mailed to our mailing address here>> Also, they can donate online.
Can children travel with us to Cameroon?
Yes. Take a look at our costs for children
On which trip can children travel with us?
The first trip. Children are not allowed on the second trip. Why? We think children should travel on the first trip because that trip has a fixed length and the activities are within our control. For the first trip, you pick exactly how many weeks you want to stay and plan for it. If you are going with children, we think it's good to have that certainty and sense of control. We think it's not a wise idea to have children on the second trip when the family goes to take their adopted child. First, the length of that trip is unpredictable. The U.S. embassy and the courts determine how long it is going to be. Even though we say four weeks, we really don't know how long, it could be a little less or more. Second, there will be a lot of work that needs your full attention during the second trip than the first trip such as meeting appointments at the embassy, court, and possibly going to see the family of your adoptive child so they can get to meet the people who have adopted their child. Third, you will have a new child who needs a lot of your time. The child will likely be meeting you for the first time, entering cars, hotels, planes, etc for the first time with a perfect stranger. Sometimes, it may be first time to meet a Caucasian person or to be held by one. It's important to have that time alone with your child uninterrupted by the needs of your other children even if this is only for a day or two as you fly. In some cases, your other children may become jealous of the attention that the new child is getting that they may throw tantrums of their own to get attention. But maybe your children are not the type who would do that.