Volunteer in the U.S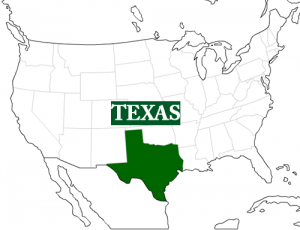 At our headquarters in Austin Texas, you can start using your time today to transform the lives of orphans or people in underprivileged communities thousands of miles away.
Please look at the following information and complete the booking process if you would like to begin your journey to transform someone's life.
TYPES OF VOLUNTEERS
How long do you want to volunteer?  E.g. Two weeks, greater than three months, or one year or more?
Project Volunteers
As a Project Volunteer, you sign up to volunteer for specific events or assignments for a short period of time (that is less than one month.)
Examples include volunteering to design a website, a video, to assist with a fundraising event etc. When the project is over, your volunteer time ends.
Short term Volunteers
As a short term volunteer you will volunteer for a set number of hours per week for a period of at least one month. You are not limited to a project but to a period of time during which you will help do one or more things that you are capable of doing. For example, you may volunteer 5 hours per week for three months.
Long term volunteers
Long term volunteers work on an ongoing basis for at least six months. They meet and identify needs of the partner organization they are volunteering for and choose which needs they would like to work on.
PART-TIME OR FULL-TIME?
How many hours do you want to volunteer per week?
Part-time volunteers do less than 20 hours/week (From 1hr/week to 20hrs/week)
Full-time volunteers do more than 20 hours/week (From 20hr/week to 40hrs/week)
RESIDENCY REQUIREMENTS
RESIDENCY REQUIREMENTS
If you are a foreign volunteer who desires to come and volunteer in the United States with Change Volunteers, your work schedule will be 8hrs per day, Monday to Friday with free weekends for trips and sightseeing.
For domestic Volunteers living in the same city in the U.S as your volunteer partner organization, you choose the number of hours per week that you would like to volunteer and the length of time. But it is required that you be consistent in keeping your volunteer schedule.
---
VOLUNTEER ACTIVITIES
Volunteers are needed to do the following activities:
Accounting
Administration
Broadcast media communications
Computer network support/programming
Database processing
Direct mail/marketing
Graphic design
Human Resources
Local volunteer coordination
Photojournalism
Relational marketing
Print room operation
Shipping and fulfillment
Travel coordination
Video production
Website development
Writing/editing
HOW IT WORKS
Step 1: Identify areas you will be interested in volunteering and select a program/programs.
Step 2: Complete Online Application
Step 3: A staff consultant will contact you. We will develop a flexible schedule and you will start work.